Ready to take your business venture online? But how can you do that without any hosting plan… but how are you planning to host… should you go for web hosting plans or WordPress hosting plans. Confused by the difference between web hosting vs WordPress hosting?
So, are web hosting and WordPress hosting different? Well, yes and no.
WordPress hosting, by definition, is a subcategory of web hosting. But it is in terms of features that these two plans are different. One is specific to WordPress while the other is a much more generic term.
Keep on reading to explore the differences and the common grounds between web hosting and WordPress hosting.
Web Hosting
For people to access your website, the content must first be uploaded on the internet. When a hosting provider stores your site's files on a server, they are essentially hosting your website.
That's what web hosting is all about. Bringing your site online!
Types of Web Hosting
Shared Hosting
WordPress Hosting
Business Hosting
VPS (Virtual Private Server) Hosting
Dedicated Hosting
WordPress Hosting
WordPress hosting is just one of the many forms of web hosting. It's a type of web hosting that's specifically designed to cater to all your WordPress needs.
A WordPress website doesn't necessarily require WordPress hosting. But it does enhance your overall experience by offering services that are optimized for the platform.
Advantages
WordPress hosting comes with handy add-on services. For instance, our WordPress plans include automatic updates, access to additional themes, WordPress comes pre-installed, a free SSL certificate and more. Let see some of the additional features of WordPress hosting.
Security
A WordPress hosting plan is much more secure than average web hosting. That's because it's specifically designed for protection against common WordPress-specific threats.
WordPress optimized servers
In WordPress hosting, the server is customized to integrate with the platform. Such an optimal setting of the server guarantees better performance, high uptime and fast loading speed.
Ease of use
Since WordPress hosting is all about enhancing your WordPress experience, it's no wonder that ease of use makes it into the list.
In managed WordPress hosting, WordPress comes pre-installed, get automatic updates, free themes, free SSL certificate to name a few. We take care of all technical aspects so that you can solely focus on the growth of your website.
Which one should you go for?
When you are first starting out on WordPress, it's good to gather all the support you can get. And that's why managed WordPress hosting will be a good choice for you. The support team guides you all along the way and takes care of all the technical aspects.
Managed hosting with WordPress-specific features has its own perks, but they come at a cost. So, if you are on a tight budget, you might want to opt for a shared web hosting plan.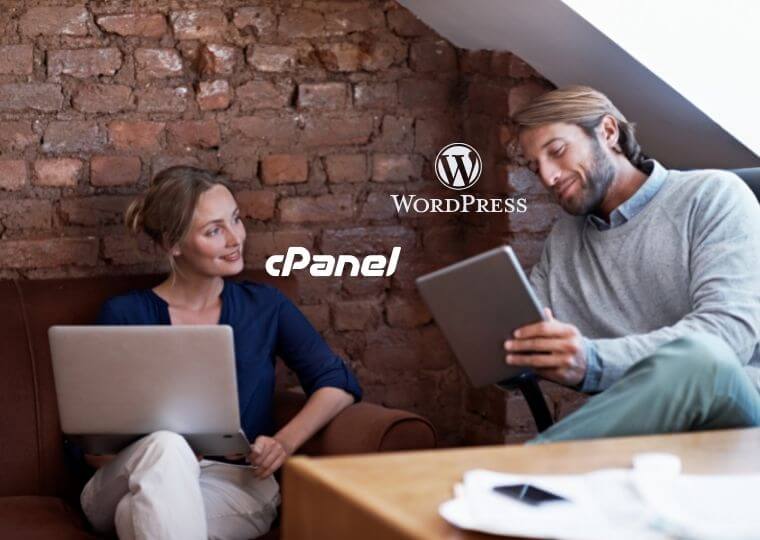 Take away
So, you've finally made it to the end. You learned about Web Hosting vs WordPress Hosting. Now, why don't you read on a little bit more to learn about our hosting plans?
Our basic web hosting plan starts from £1.99/month. It's light on your pocket and comes with amazing benefits.
WordPress hosting, being platform-specific, is a little bit expensive. But, right now, you can avail of it for as little as £5.99 a month!