Introduction: What is website hosting, and why do you need it?
Website hosting is a critical part of any website; it's the platform your website resides. It provides the necessary infrastructure for you and your visitors to access your site. Web hosting provides you with the following: An easy way to build and update your site; A convenient way to add new content; Basic network infrastructure such as bandwidth, security, and email;
Understanding the basics of web hosting can help you make better decisions about choosing a web hosting package. Here are five things to keep in mind when choosing a website hosting:
1. Types of website hosting: Shared, VPS, and Dedicated
Choosing the right website hosting plan can be overwhelming. There are so many options, and it can be hard to know which is best for your business. Here are three types of website hosting that you might want to consider: shared, virtual private server (VPS), and dedicated.
Shared web hosting is the cheapest and most common type of website hosting. This type of hosting allows multiple websites to be hosted on one server. Shared web hosting can be a good option for small businesses that don't need a lot of server resources. It's also a good solution for people who are just starting and want to test things before committing to a more expensive hosting plan. Shared web hosting is not as reliable as VPS or dedicated web hosting, but it's often the cheapest option available.
Virtual private server (VPS) hosting is ideal for businesses with a high demand for performance and security. VPS hosting offers ample resources, including more CPU cores and memory than shared hosting and the ability to customize your environment to meet your specific needs.
Some of the best features of VPS hosting include its flexibility and security. You can choose from a range of operating systems and applications, and you can easily add or remove features or applications on a whim without affecting other users.
One downside to VPS hosting is its price tag; it can be more expensive than shared hosting services. However, if you need the extra capacity or are particularly demanding in terms of performance and security, VPS hosting is worth considering.
Dedicated hosting is ideal for larger businesses with a high demand for performance and security. The main benefits of dedicated hosting are fast, reliable and security. There are several types of website hosting available, each with its advantages and disadvantages. Dedicated hosting offers complete control over the server, allowing administrators to optimize the environment for their specific needs. Popular options include Windows and Linux servers and dedicated IP addresses.
2. How to choose the right type of hosting for your website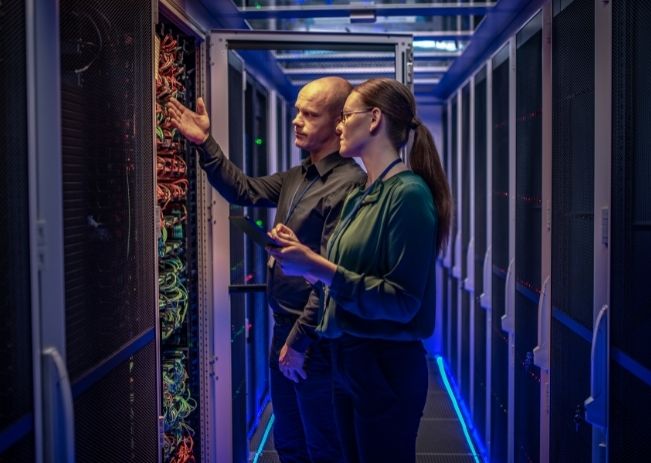 When choosing a website hosting package, it's essential to consider your business needs. Do you need a web hosting package that can provide scalability or security? What features do you need? Though many web hosting options are available, not all of them offer the features you need. To make the best decision for your website, take the time to evaluate your needs and pick a provider that meets them.
Some things to consider when choosing a website host include:
Do I need website hosting for one website or multiple websites?
How much space will my site require?
Do I need support for custom domains or SSL certificates?
What platforms is my site built on (PHP, ASP.NET, Java, WordPress)?
Do I need email hosting or database services?
What is the business requirement for security?
3. Choose a web hosting package that meets your budget requirements.
One of the most important aspects of owning and operating a website is choosing the right web hosting package that meets your website's needs and requirements. Hosting packages come in all shapes and sizes, with personal and business website options. There are several different types of hosting services available, with varying costs. You'll need to decide which one is right for your website and budget accordingly.
4. Website hosting costs: How much does it cost?
In today's world, a website is more important than ever. Not only does it provide customers and clients with a way to connect with your business, but it can also be your primary source of online income. That's why it's so important to choose the right website hosting package.
5. How to set up your website hosting account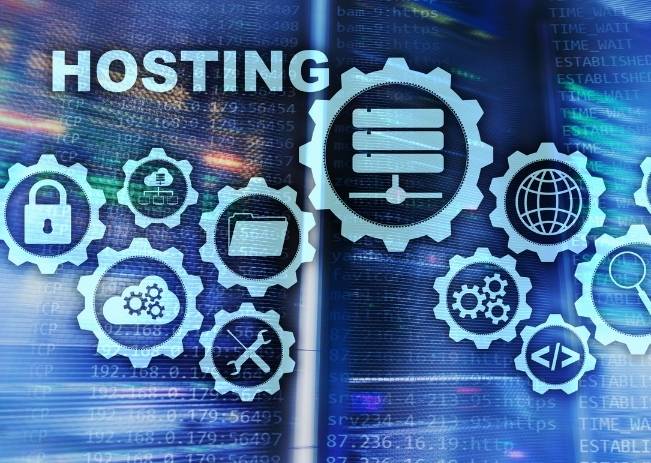 Setting up your website hosting account should be one of the first things when starting up a new website. There are several different hosting packages available, so it is vital to find the right one for you.
Choose your web hosting plan: There are several different hosting plans to choose from, so be sure to read the full descriptions before purchasing. Your best bet is to select a plan that meets your specific needs and specifications.
Once you have chosen your plan and selected a domain name or hostname, login to the cPanel account associated with that domain name or hostname: Your login credentials will be provided in the welcome email you received when signing up for web hosting.
Conclusion: What to do next?
In conclusion, these are five essential things you need to know about website hosting. By understanding these basics, you can make an informed decision about what's best for your website. Now it's time to get started! Head over to our home page and browse through the range of web hosting packages on offer.