Search engines are the primary source of traffic for your website. And it's the top-ranked websites that attract a large chunk of traffic. That's why it's important for your website and the content to be SEO optimized. With the right plugin, you can improve your SEO game and attract quality traffic in a few clicks. Here's a list of the top 5 WordPress SEO plugins you can start using right now!
5 Best wordpress SEO plugins
1. Yoast SEO
Yoast SEO is the top-rated SEO plugin that's been downloaded over 300 million times.
What makes Yoast SEO so great? Well, the free version offers all the essential features needed for proper SEO optimization. The features include checking keyword saturation, readability check, meta description adjustments, and much more.
Yoast SEO premium helps take SEO optimization to the next level by offering some amazing advanced features, with SEO premium you will get
Access to all Yoast SEO academy courses
Internal linking suggestions
Internal linking blocks
Content insights
Redirect manager
Seamless integration with Elementor page builder
Publishing flow automation
Access to 24/7 support
Moreover, both free and premium versions are fairly easy to set up as they have a built-in onboarding tour.
Yoast SEO official website: https://yoast.com
2. All in one SEO
Want a beginner-friendly SEO plugin? As the name suggests, All in One SEO is packed with all the features needed to overcome SEO related challenges. Here's what you can do with the All in One SEO pack:
Create XML sitemap
WooCommerce SEO
Unlimited SEO keywords
Meta title and description generator
Local SEO
Social Media Integration
Custom Breadcrumbs
It also gives you a preview of how your webpage will appear in the search result so that you can make necessary changes in the title and description. If you are overwhelmed by Yoast SEO, All in One SEO is the best alternative.
All in one SEO plugin has a free Lite version and a full-featured pro version. Pro version pricing is broken down by the number of sites you need.
All in one official website: https://aioseo.com
3. SEOPress
SEOPress is an emerging SEO plugin that has gained a lot of popularity. It's a good alternative to Yoast SEO as the free version offers unlimited keywords for content analysis. It allows you to manage the title and meta descriptions of your pages/posts and offer easy to implement SEO suggestions.
SEOPress PRO version offers a lot of additional features, you will get
Import/ Export SEO metadata from/ to a CSV file
Google XML Video Sitemap
Custom schemas with advanced conditions
Local SEO
Broken link checker
Manage default WordPress RSS
White Label from WP admin
It is an affordable alternate to Yoast SEO and All-in-one SEO plugin and offers unlimited websites with white labels ideal for WordPress developers.
SEOPress official website: https://www.seopress.org
4. SEO Writing Assistant from SEMRush
With SEMRush, you can find keywords that are easy to rank for. It also helps you analyze the keywords your competitors are ranking for. And offers valuable insights on how you can beat them.
SEMRush official website: https://www.semrush.com/
5. SEO Squirrly
SEO Squirrly offers a complete SEO suite. Not only does it help you in keyword research, but also in content optimization.
The key feature that separates it from the rest is the Focus Pages. What "Focus Pages" does is tell you the odds of ranking for a particular keyword. It comes with an AI assistant, which guides you throughout the content writing process.
SEO Squirrly official website: https://plugin.squirrly.co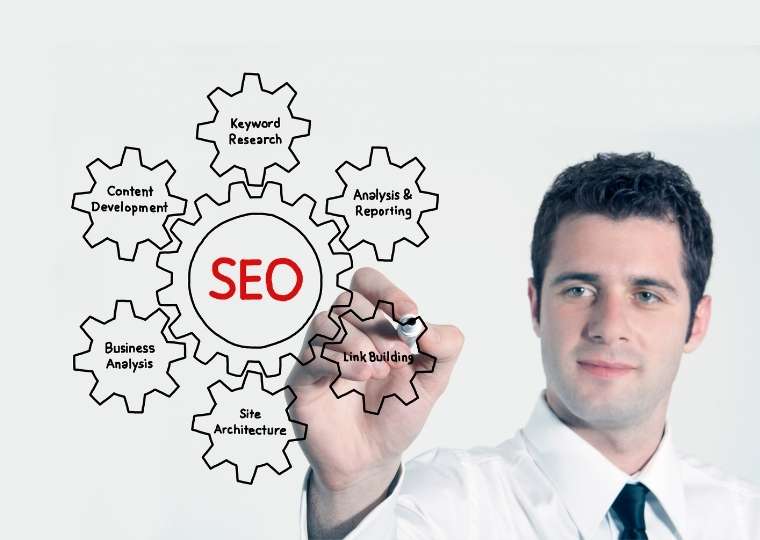 CONCLUSION
Plugins are designed to expand the functionality of your website. SEO plugins also fall under the same category. You don't need to use all the mentioned SEO plugins. Using only one such plugin can improve your chances of ranking higher.
Get started by downloading one of the mentioned plugins and see the results for yourself! Check out 5 Ways to improve SEO on your WordPress website to get more tips on improving SEO.