In the early days, the term blog or blogging referred to people sharing their interests and experiences online. But it has come a long way since then. You can now turn your passion into a profitable online business. At some point in your life, you must have dreamt of landing a perfect job. A job that's fun, exciting and lucrative. Blogging is that dream come true. Let's see how to make money blogging.
Affiliate marketing
Affiliate marketing is one of the most profitable passive income streams. You literally earn while you sleep! So, how does it work? Well, in affiliate marketing, you partner up with a brand to promote its products. And the company, in return, pays you commissions each time the product is bought with your reference.
Still didn't get it? Let me simplify it. Just do what you do best: create a perfect blog post. Make sure the blog post is relevant to the product being affiliated. Now, creatively incorporate the link where the product can be bought. The readers will be redirected to the company's website. And in case of a successful sale, you get a margin of profit!
Selling online courses
In personal blogging, you build a strong connection with your audience. That's because you're sharing something personal with them, a piece of your life. You are sharing your personal experiences, expectations and giving them a glimpse of your private life.
You can use this bond to your advantage. Research what it is that your audience wants to know more about. And create a formal course on that topic. Because of the trust they have in you and your expertise, they will probably pay for it.
Sponsored posts
Unlike affiliate marketing, sponsored posts involve a fixed payment. And instead of commission-based earning, the companies pay you to write a post featuring their product.
Before sponsoring a product, make sure that it's relevant to your audience. And to establish an aura of good faith and trust, fully disclose the sponsored nature of the post.
Creating exclusive content
Write such content that people would willingly pay for. Not everything on your blog should be available for free. Hide some of your best content, which can only be accessed after a monthly fee.
Mind you, this only works when you have established your reputation as a quality content provider.
Selling ad space
Ads are the most easily settable income stream for your blog. To run ads on your blog, you require the approval of the ad networks. Here's a list of popular ad networks:
The ways you can earn through ads are:
CPM (Cost Per Thousand Impressions)
CPC (Cost Per Click)
When you are first starting, using Google AdSense makes a lot of sense. And though the earning is quite limited, it's the easiest way to earn your first £1. Alternatively, you can also sell ad space. These spaces can be anywhere in the header or the footer of your website. And you get paid a fixed amount for displaying that ad banner.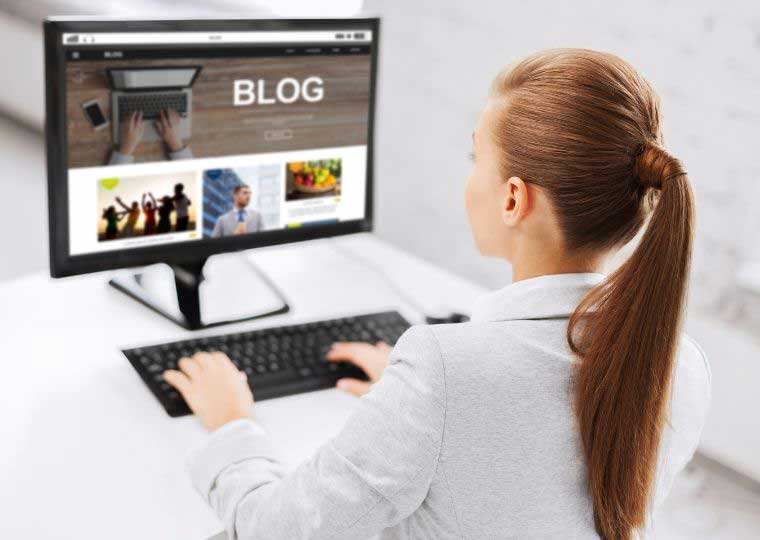 Parting thoughts
More and more people are turning to blogs or some other form of online business to escape the usual 9 to 5. And why shouldn't they? After all, it's a very lucrative industry with so many earning pathways. In this article, you were introduced to some of them. Now, it's up to you to use that knowledge and craft your money-making scheme via blogging.
WordPress is the most popular blogging platform. our WordPress hosting plan starts from £5.99 /month. It's light on your pocket and comes with amazing benefits too.