Moderation and optimization of images are the keys to a website's SEO success. In this article, we will see some of the best practices on how to optimize images.
An online store thrives upon its design and visually appealing pictures. Why? Because it's the appealing nature that determines how people will perceive it and use it. But that doesn't mean you should go overboard with the use of pictures.
So, what is image optimization?
Image optimization is all about size, resolution alteration and SEO. The idea behind image optimization is to deliver the same high-quality image at a reduced size.
In other words, optimized images give you the same visual appeal without compromising the page rankings and loading time.
5 Best image optimization tips
Size reduction
Images and other graphic content are the heaviest aspects of a web page. Consequently, the loading time of a web page is primarily dependent upon the size of your images.
The best practice is to use high-quality images in the smallest size possible. The image size and resolution shouldn't exceed 300KB and 72 PPI, respectively.
There are many online resources available both free and paid that offer image size reduction, Couple of popular and best free online image size optimisation websites are TinyPNG and Squoosh. They offer image compression without a visible drop in quality.
File format
The most common formats of web images are JPEG, GIF, and PNG. All these formats have their pros and cons.
JPEG is the most widely used format out there. And that's because it can be significantly compressed without causing many dents to the quality.
GIFs are known for animation. The file size is lower, but so is the quality. You can use GIFs for simple web images. But for large and complex ones, you'll either have to go with JPEG or PNG as their colour catalogue is quite extensive.
PNG images have many advantages over GIFs and JPEG. PNG supports more colours and doesn't degrade over time. But the advantages come at the cost of size.
Image description and alt attributes
Instead of saving images with randomly assigned names, rename them into something relevant. The name of the image should reflect what it is all about. It improves your SEO ranking.
Furthermore, you should also add Alt(alternative) text that describes the content of the imagery. Google bots will read that text and
Image sitemap
A sitemap is a file where you enlist all the web pages of your site, to aware the search engines about the organization of your website.
Image sitemaps will make your website more crawler-friendly. That way, Search engines would easily be able to discover images that they might not otherwise find.
WordPress image optimization plugins
Well, if you're a WordPress user, then you're in luck. Instead of doing everything manually and going through such hectic tasks, you can simply download a plugin.
An image optimization plugin will take care of all the things I just mentioned above. Not only that, but it will also make such changes to the already published images on your website.
5 Best WordPress Image Optimization Plugins
Compress JPEG & PNG images by TinyPNG
Smush – Lazy Load Images, Optimize & Compress Images by WPMU DEV
Optimus – WordPress Image Optimizer by KeyCDN
Imagify – Optimize your Images & Convert WebP by WP Media
reSmush.it : the only free Image Optimizer & compress plugin by reSmush.it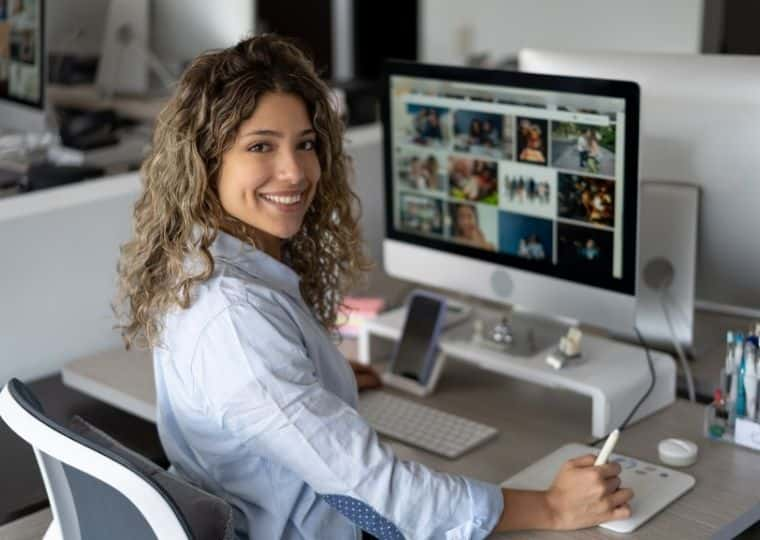 Conclusion
Images are a great way to capture your audience's attention. But it can also become the cause of losing their attention if you don't do it properly. And by properly, I mean optimizing them. Optimizing images will allow you to capture the visitors' attention without compromising on speed.
Website's page speed is really important for SEO, check out our WordPress Hosting plans optimised for WordPress workloads.