So you've set up your own fully functional WordPress website. What's next? Uploading amazing content? Offering unparalleled services? Or is it SEO-optimization? All the above-mentioned things are crucial to the functionality of your website. But it's WordPress security that should be your top priority.
Why? Well, having a secure website is crucial. Because it promises the safety of your business along with your user's. Let's further explore the importance of security and the actions you can take to have a secure online presence.
Why is having a secure website important?
Saves your reputation
You know what they say: first impressions are everything. If it's a normal day, except it isn't. At least for you. Someone visits your website and the first thing they see: The site ahead contains malware. Talk about first impressions!
If your security measures aren't up to date, such warnings will scare your customers away and seriously damage your reputation and revenue.
Prevents blacklisting of your website
Improperly managed and un-secure websites will expose you to several security threats. Threats can be anything from brute force attempts to phishing attacks, cross-site scripting to malware attacks.
Wondering just how bad it can be for your website? Well, it prompts the search engines to either blacklist your website or completely take it down. And, as you would have already guessed, it's not good. Both of them can result in a serious drop in your website's traffic and revenue.
Prevents data theft
Hackers are looking for personal information. Your business, whether big or small, contains the precious data of your users. Just imagine the impression it will leave, if your user's data were to leak.
How to secure your website?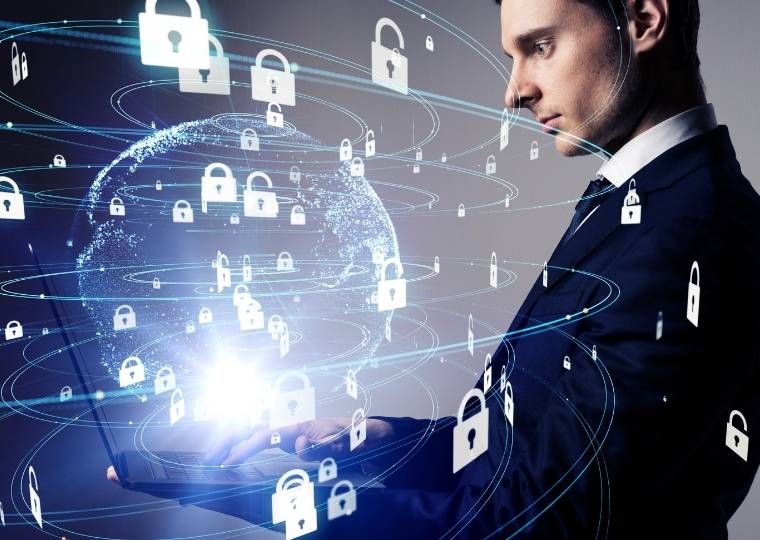 There's no single security hack that can guarantee the safety of your website. But several of them combined work in harmony to lower the security risks and turn the odds in your favour.
WordPress security plugin
Simply downloading a WordPress security plugin can significantly lower your security risks. That's because a good security plugin like the Wordfence security plugin can help you generate strong passwords, enable two-factor authentication, malware scanning and much more. Long story short, adding a security plugin to your arsenal is definitely worth it.
Working with a reliable web host
Downloaded the plugin? But it's still not over. There's a lot more to security than simply installing a plugin. You can do everything in your power to secure your website, but what if the problem is in the servers? And that's why choosing a good web hosting service is important.
Server-level attacks happen because of poorly managed servers. And you can completely get rid of this security risk by opting for a well-reputed hosting provider. Not to brag, but our web hosting service is optimized for your security needs. And you know the best part? You can start now for just £1.99/month.
Security plans
Already have a hosting service but still want to add another layer of protection? We offer simplified and comprehensive easy-to-use security solutions to keep your website protected from malware, hackers and other online security threats. Check out our website security plans starts from as low as £5.99/month
Take away
Security is often neglected in the journey of building a website, which is not wise at all. One cyberattack is enough to damage your website's reputation and revenue. Hopefully, by now, you have realized the importance of WordPress security.