In this post, we will go through the 5 best responsive WordPress themes for 2021.
What's the first thing you notice when you visit a website? If you're like most people, you will focus on the interface or theme of the website. No matter how good services or content you provide, if your theme isn't aesthetically pleasing or user-friendly, you'll have higher bounce rates.
Here's a list of the top 5 WordPress themes that you can use to grab the user's attention and hook them to your website. These themes are mobile responsive, lightweight and optimised for SEO.
1. Astra Theme by wpastra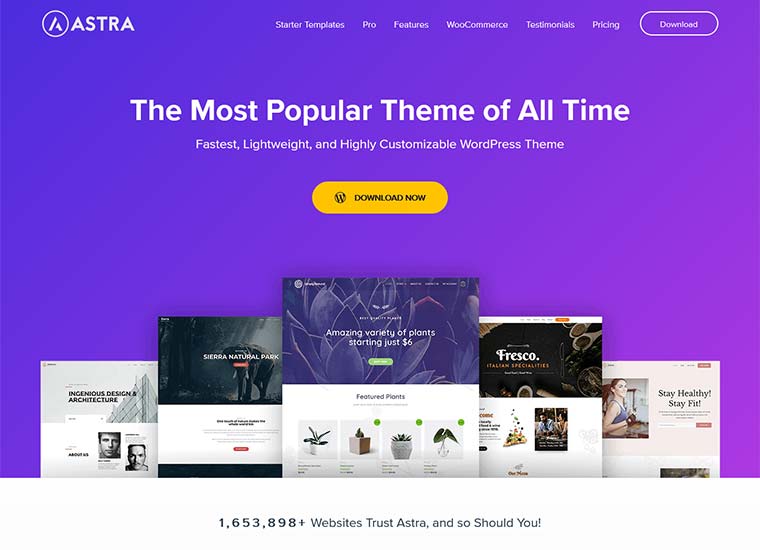 Around a million users are employing Astra to create eye-catching websites in no time. Here's how can do it too. Just import one of the pre-made templates, tailor it to your need, and voila, you have just set up your fully functional website.
Moreover, Astra is designed for speed. Theme's response time tends to slow down after the design. But with Astra, web designing will not lead to compromised load time.
By the way, did I mention that Astra is SEO optimized theme? Well, I guess I just did..
Astra theme official website: https://wpastra.com
2. Divi Theme by Elegant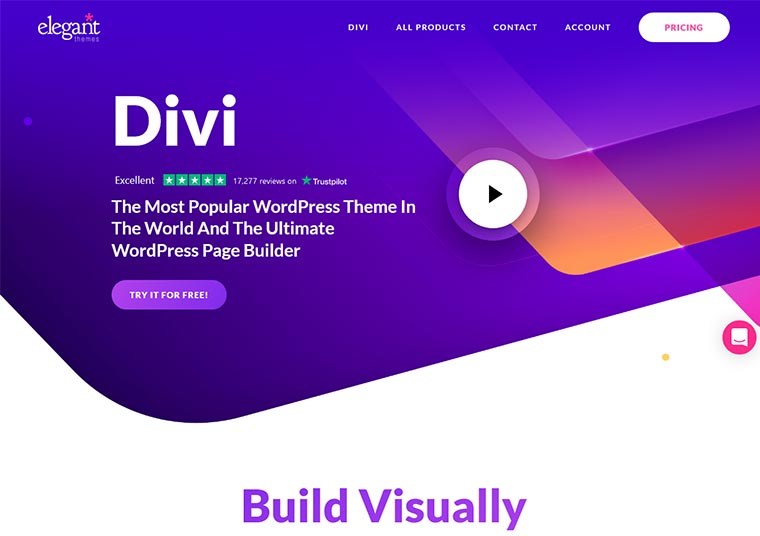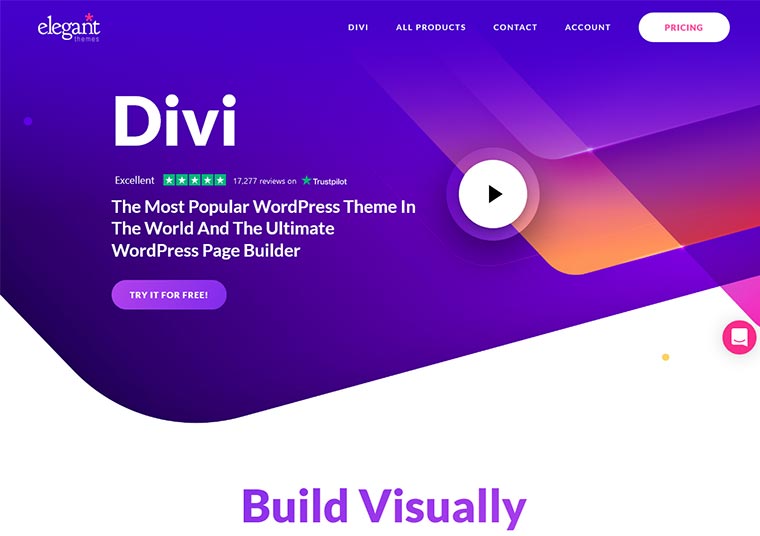 According to a 2019 report, about 9 per cent of the total number of Italian websites use the Divi theme. Let's see why they love it so much.
Divi comes with a drag-and-drop built-in page builder which simplifies the web designing process. Its layouts are highly customizable, which allows you to perfectly blend aesthetics and features.
Want to make a professional-looking, eye-catching website that provides a seamless experience on any device? With tons of features at your disposal, Divi is an excellent choice!
Divi theme official website: https://www.elegantthemes.com
3. OceanWP Theme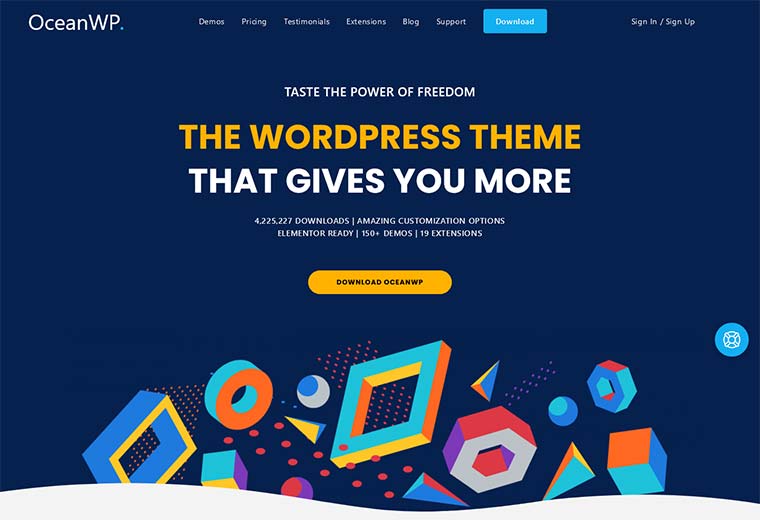 Do you know what's great about OceanWP? It offers more free features than any other theme in the market.
OceanWP powers more than 700,000 websites. Choose from the 130+ of their pre-made demos and add 1 to that 700,000+ figure.
Although OceanWP has no built-in page builder, it's highly compatible with the ones already in the market.
OceanWp theme official website: https://oceanwp.org
4. Storefront Theme by Automatic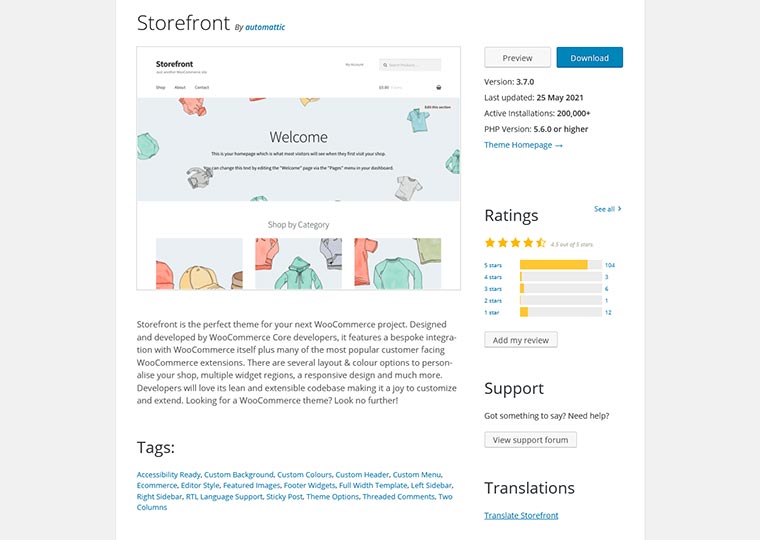 All the aforementioned themes are multipurpose. But if you want to set up an online shop, why not use a theme specifically designed for that purpose?
Being an official WooCommerce theme, Storefront is excellent for e-commerce websites because of its deep integration with the WooCommerce plugin.
Having too many features and options can be overwhelming. Storefront is a rather simple and elegant choice out of that dilemma. It's a lightweight, fast-loading, basic theme that enables you to set up a fully functional e-commerce site in no time. Just perfect for your online shop!
Storefront theme official website https://en-gb.wordpress.org/themes/storefront
5. Avada Theme by Theme-Fusion
Avada, with 650,000+ sold licenses, is the #1 bestselling WordPress theme. The main factor of their success is probably the ease of use. Like its competitors, Avada offers ready-made page layouts. But it also does something way cooler. And that is offering a whole catalogue of pre-made websites!
So, the number one benefit of using the Avada theme is that you can get your website up and running in no time.
Avada theme official website https://avada.theme-fusion.com
Take away
Content creation is not enough. Your website is, at first, judged by your theme. So, it's important to use themes that can help you build an eye-catching website.
Using a theme that provides a seamless experience across all the devices can also help in search engine ranking. Now, you can further check these themes out and start building yourself an eye-catching website.
PS: Check out our WordPress pro hosting plans specifically designed for anyone who delivers and maintain multiple WordPress sites. Do more in less time from a single intuitive dashboard.