Speed and power without admin
Our expert server team will keep your virtual private server secure and optimised, giving you the speed, power and performance that's 100% dedicated to your business and tuned to your specific requirements.
Need help choosing best suited plan?
Local support teams are always there to offer help and advice by phone or email.
Managed VPS Hosting plans include
Enjoy expert technical assistance from our world class server team. Our experts will keep your server running & up-to-date with security patches, OS updates, and more.
Reseller and Sub Account Features
Create unlimited hosting accounts with optional cPanel/WHM  installation or Plesk Obsidian Web Host Edition (includes WordPress toolkit).
Choose from state-of-the-art data centers in North America, EMEA or Asia-Pacific for faster page loads and better visitor experience.
Retain full control and configure your server to your needs (up to the operating system level).
Set automated weekly backups & on-demand snapshot. Fix issues using the recovery console 
Easily increase RAM, CPU and storage with VPS seamless upgrades.
Want exclusivity? Check out fully managed dedicated server plans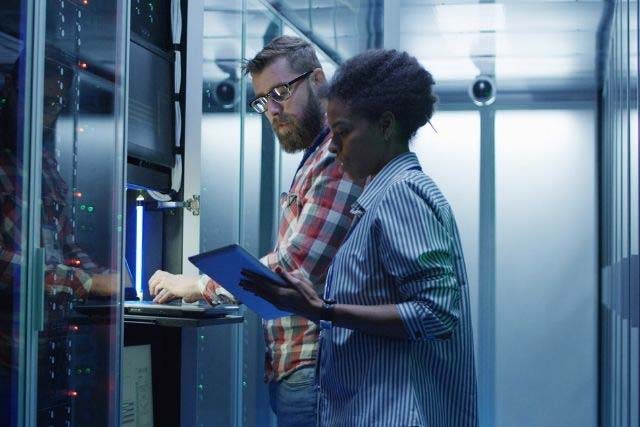 Fully Managed Dedicated Server
Worry free bare metal servers with isolated resources. Expert server team is available 24/7 providing simple advice through to fully managed service.
Frequently asked questions
Virtual Private Server or a VPS is built by virtualising physical server resources into multiple virtual machines. Since each VPS features its own Operating System (OS), it receives a specific share of resources from one physical server so they are isolated, unable to interfere, and can be separately rebooted.
Managed VPS hosting lets you take more of hands off approach. We take care of all the technical side of things. This option is ideal choice if you are not technical or don't have a time to manage server on a regular basis. Managed VPS allows you to focus on growing your business without having to manage the server.
With unmanaged VPS hosting you are responsible for everything. If you're technical with server administration experience, unmanaged plan can be an option for you.
Why Choose R Web Hosting?
We know technology is only as good as people behind it. That's why we offer expert, 24/7 phone support, plus a lot more.